Go therefore and make disciples of all nations
Covenant Glen keeps a firm commitment to building strong ties in the community. We believe one of the most effective ways to impact our surrounding area is through collaborations. We partner with various organizations to expand our local missions. The actively works with world missions through the United Methodist Church as wells the CG Haiti Outreach and Beans and Rice Program. The missions and outreach ministries at Covenant Glen cover a wide gamete of opportunities to serve our local and global communities.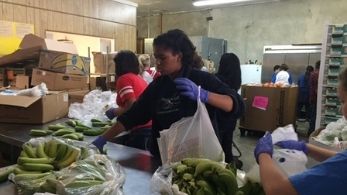 outreach and Missions Programs
Covenant Glen sends supplies to Haiti each holiday season to provide continued support t a community frequently devastated by Hurricanes. The outreach team and Joyful Hearts Ministry runs the program August through November.
Mexico Rice and Beans Mission
The CG mission team travel every other year to the board stocked with dry good food supplies to help our neighbors in need. The mission trip is scheduled during Spring Break.
Covenant Glen Food Pantry
United Methodist Committe on Relief
Covenant Glen is committed to fighting hunger in a land of plenty. The Food Pantry serves families in the country with emergency food supplies. The team distributes supplies on the first and third Saturday of the month. The program will restart upon the competition of the new facility in the summer 2021.
UMCOR comes alongside those who suffer from natural or human-caused disasters – be it famine, hurricane, war, flood, fire or other events—to alleviate suffering and to be a source of help and hope for those left most vulnerable. We provide relief, response and long-term recovery grants when these events overwhelm a community's ability to recover on their own. UMCOR also provides technical support and training for partners to address emerging and ongoing issues related to disaster relief, recovery, and long-term health and development.
Encourage our active missionaries
Write and encouragement, question, or prayer and we'll connect you via email.